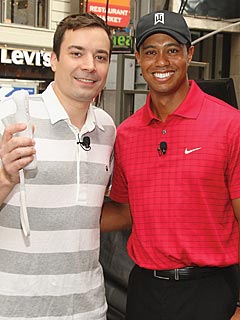 He now wears a
brand new bracelet
from his sex addiction? I call that a cock ring, but for his arm since he likes that flavor of porn jewelry...
Did anybody see the Jimmy Kimmel take on Tiger's new wrist reminder?
I can't find the youtube post of that bracelet with bling and the word Play ya on it but it is still making me smile almost 3 hours later... this guy is dead if he doesn't win a major this summer. Tiger will make Jesse James look like Bill Clinton in terms of popularity by risking a return so quickly...